Franchise Cooperation
Categories:

Join Us

Time of issue:

2020-06-17 00:00:00

Views:

0
Franchise conditions
1. Party B shall display and sell "GRAVRE" lighting products in accordance with Party A's standards.
2. Party B is an independent entity with legal liability, and shall apply for a business license and other valid licenses required by the state, operate independently and assume obligations and enjoy rights.
3. Party B has good brand awareness and commercial honors, sincerity in cooperation, and experience and strength in commercial operations.
4. Party B has the area and location requirements for the display of "GRAVRE" brand franchise products in the designated area, and has a legal business license.
Brand franchise store standard
1. With the unified VI terminal image of GRAVRE Lighting Technology Co., Ltd. as the standard, unified design, decoration, display and sales of "GRAVRE" brand products.
2. Party B must carry out unified decoration in accordance with the renderings and construction drawings provided by Party A, combined with the terminal VI image recognition system, to standardize the unity of the main image of the "GRAVRE" brand, and maintain the integrity of the image for a long time. Use Party A's "GRAVRE" trademark, corporate logo, unique decoration patterns and other intellectual property rights legally and compliantly.
3. Party B's "GRAVRE" brand exclusive exhibition area can only operate "GRAVRE" series products, and no similar competing products are allowed to be displayed.
Product display management of franchise stores
1. Products of other manufacturers are not allowed to be hung or placed in the GRAVRE brand display area. If Party B is found to hang or place other brand products in the GRAVRE brand display area, the rebate and all support will be provided at the marked price. The rebate will be deducted; after Party A's negotiation, if Party B does not make corrections within three days from the date of receipt of Party A's notification, Party A has the right to cancel the franchisee's distribution qualifications and all preferential policies.
2. In the case that the franchisee violates the management agreement or fails to operate effectively, Party A has the right to add or replace the franchisee if the two parties cannot improve it through negotiation.
Please call 400-880-9066 for details
Zhongshan GRAVRE Lighting Technology Co., Ltd. has the right to interpret the brand franchise agreement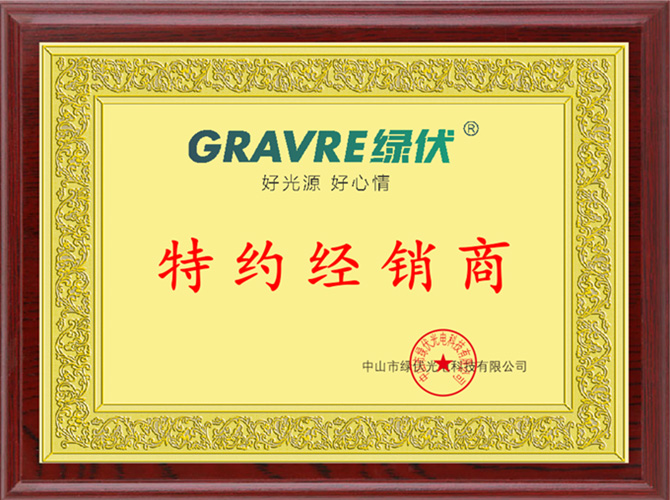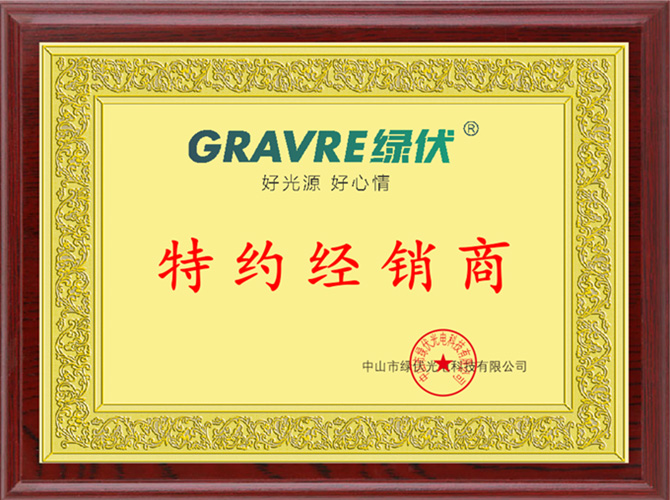 Scan the QR code to read on your phone
Zhongshan GRAVRE Lighting Technology Co., Ltd.